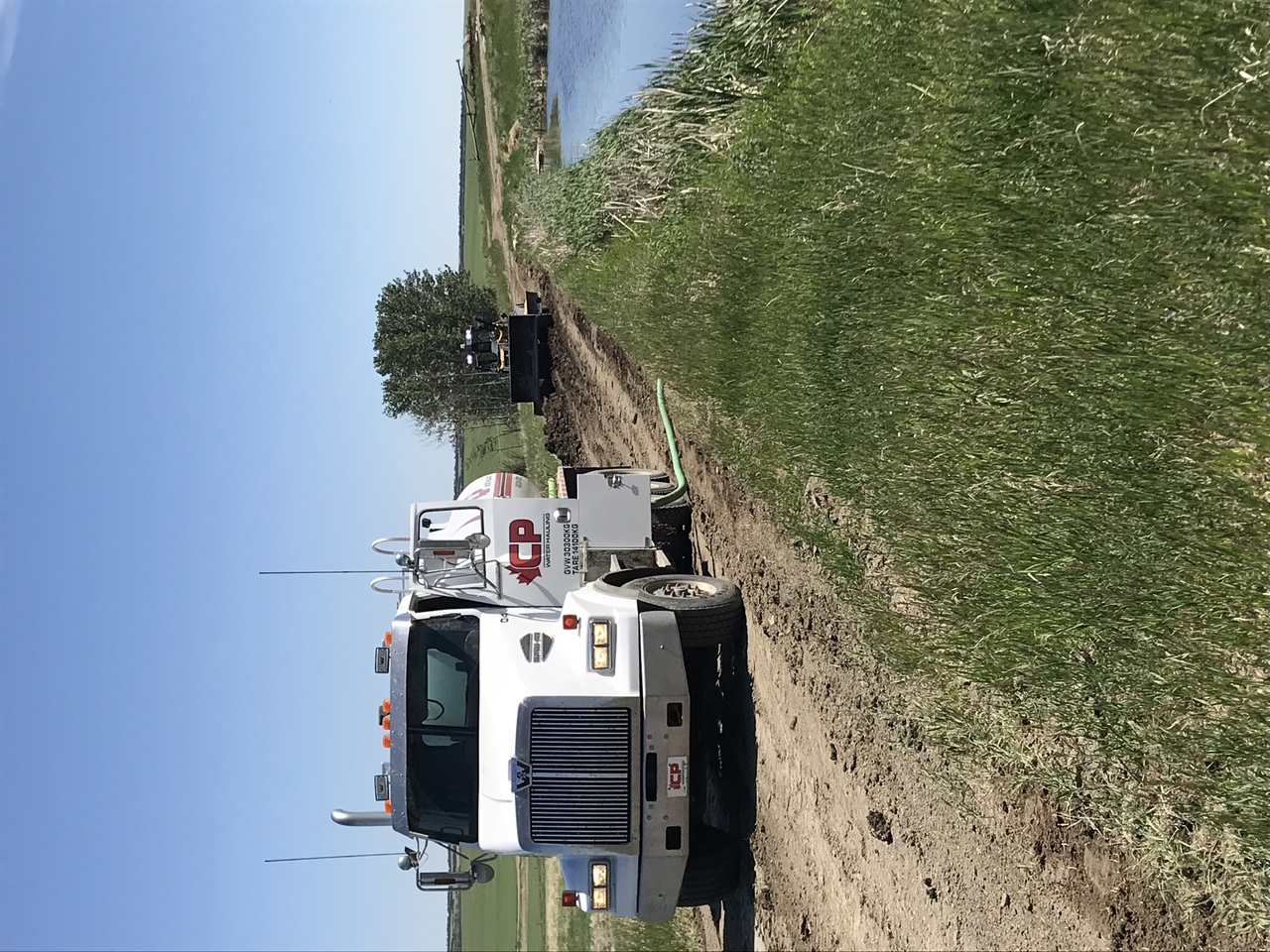 CP Water Hauling is a private, family-owned Canadian trucking company. We began our company with a single water truck based out of Sylvan Lake, Alberta in 2004. CP Water Hauling's fleet has grown and now also includes vacuum and frac hauling services across Western Canada.
From CP Water Hauling's inception, owners Chad and Paula Tallon have focused on creating a company wtih two primary goals. Hire exceptional employees and provide above-average service to our clients. This has been achieved while maintaining a safe and friendly work environment and fostering both new and long-term business relationships.
Chad Tallon is the president and co-owner of CP Water Hauling. Chad graduated from Lethbridge College in 1996 with a Business Diploma in Accounting. He began working in the Oil & Gas industry in the Brooks, AB after graduating. In 1997, Chad moved to Red Deer, AB with Newpark Environmental as an environmentalist.
Chad purchased his first water truck in 2004 and added one water truck to his fleet each year until 2008 while continuing his position with Newpark. In 2008, the oil and gas industry suffered a downturn and as the economy began to improve, he made the decision to focus solely on his business and purchased additional trucks and has continued to increase his fleet size each year since.
Chad continues to be involved in all aspects of the day-to-day operations at CP Water Hauling. His primary responsibilities today include developing and implementing internal and strategic growth planning for CP Water Hauling. Chad leads his team of 40 employees at the company, while fostering a safe and positive work environment for his staff and clients.
Paula is the Vice-President and co-owner of CP Water Hauling. Paula graduated in 1998 from the University of Lethbridge with Bachelor of Science (minor in Business) and Bachelor of Education degrees. She began her career as a teacher in Red Deer, AB.
In 2005, Paula took a leave from teaching to allow her to be at home to raise and support her young family.
Shortly thereafter, CP Water Hauling conceived and established and Paula assisted Chad in the operations of the business.
In 2008, Paula officially retired as a teacher to work full-time at CP Water Hauling.
Paula is the primary financial officer at CP Water Hauling and oversees in house accounting processes, payroll, financial planning and development.
Paula's responsibilities also include the development, implementation and review of operations and safety policies and procedures to maintain a safe and caring work environment at CP Water Hauling.